Scheduled Presenters
Keenan Campbell, KB9ZDK, IPEM Intro: 
A native of Central Illinois, Keenan Campbell lives and breathes emergency management. Mr. Campbell is currently the Director of Bureau County Emergency Management Agency and the IESMA Region 2 Vice President. His vast background in technology has helped small underfunded Emergency Management Agencies' build state of the art EMA programs utilizing emerging technologies and private partnerships. Mr. Campbell believes that technology is a necessity during an incident to ensure the development of solid situational awareness and lead to a better common operating picture. Mr. Campbell is the 2017 State of Illinois Emergency Manager of the Year.  Mr. Campbell is a motivational speaker and emergency manager.  For more information please visit: www.kdcampbell.com 
EMA and Amateur Radio
Running a successful Emergency Management Agency realizes on a large cadre of volunteers. During this program Keenan will speak to the importance of volunteers and Amateur Radio during preplanned events, incidents, and day to day operations.  Ham groups are vitally important to all EMA's and what better way to recruit volunteers than by meeting with the Amateur Radio Clubs.  Keenan is proud to say that all members of the Bureau County EMA Communications Unit are amateur Radio Operators, and all Bureau County EMA assets have dedicated stations with 2M, 70CM, and HF capabilities.  
---
Mark Thompson, WB9QZB
VHF/UHF Digital Voice Overview and System Fusion Introduction
F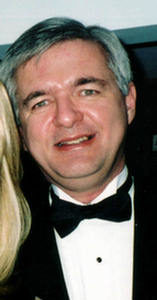 irst licensed in Baraboo, WI as WN9QZB (novice) in 1975, He earned his Technician in 1976.  Passed the 13 WPM code test for General class at the FCC in Chicago in the fall of 1977. A graduate of the University of Wisconsin – Madison. Lived in Colorado Spring, CO before moving to the Chicago area in 1981. Worked in the computer industry, management consulting and financial services. And has also owned his own businesses. A member of the North Shore Radio Club (NSRC), Fox River Radio League (FRRL), CFMC (Chicago FM Club) and Suburban UHF Amateur RadioSociety (SUHFARS). A Life Member of both the ARRL & the QCWA. A member of TAPR and a member of the TAPR Board of Directors. He has also been a member of the Central States VHF Society.
He has periodically written & recorded editorials for the Radio Amateur Information Network at www.rainreport.com produced by Hap Holly, KC9RP, former Dayton Hamvention Ham of the Year and has  previously written a digital column for CQ VHF.
Active in packet radio in the 1980s & 1990s with CAPRA, the Chicago Area Packet Radio Association and a founder of the NIPRFC, Northern Ilinois Packet Radio Frequency Council.
Responsible for bringing the ARRL/TAPR DCC (DigitalCommunications Conference) to Chicago in 1998, 2008, 2009 & 2015. He co-hosted the DCC in 1998 with K9VWW and in 2008, 2009 & 2015 with W9XA at the Elk Grove Village Holiday near O'Hare airport.
In early 2006 he became interested in D-STAR Digital Voice & Data technology. Since the spring of 2006 he has given several dozen D-STAR presentations at ham club meetings & Hamfests in Northern & Central Illinois, Southern Wisconsin and Northern Indiana as well as the AES Superfest. He has worked with other amateurs to get D-STAR voice & data technology & infrastructure on the air.
In the fall of 2013 he became interested in Yaesu's System Fusion Digital Voice & Data technology and have subsequently conducted several System Fusion and VHF/UHF Digital Voice Overview forums.
Founder of the Yaesu System Fusion yahoo group and He currently moderates the following digitally oriented Yahoo groups:
Yaesu System Fusion http://groups.yahoo.com/group/YaesuSystemFusion/
D-STAR 23cm http://groups.yahoo.com/group/D-STAR_23cm/
Illinois D-STAR http://groups.yahoo.com/group/IllinoisD-STAR/
Illinois System Fusion http://groups.yahoo.com/group/IllinoisSystemFusion/
Illinois P25 DMR NXDN http://groups.yahoo.com/group/IllinoisP25-DMR-NXDN/
Illinois Packet Radio http://groups.yahoo.com/group/IllinoisPacketRadio/
Indiana D-STAR http://groups.yahoo.com/group/IndianaD-STAR/
Indiana System Fusion http://groups.yahoo.com/group/IndianaSystemFusion/
Wisconsin D-STAR http://groups.yahoo.com/group/WisconsinD-DSTAR/
Wisconsin System Fusion http://groups.yahoo.com/group/WisconsinSystemFusion/
Wisconsin Packet Radio http://groups.yahoo.com/group/WisconsinPacketRadio/